Engageq
Do your people 'love' your business & 'go the extra mile'?
We provide employee engagement solutions. We will help you create, run and analyze your own bespoke multi-level employee engagement survey and support you with follow-up activities such as focus groups and action planning.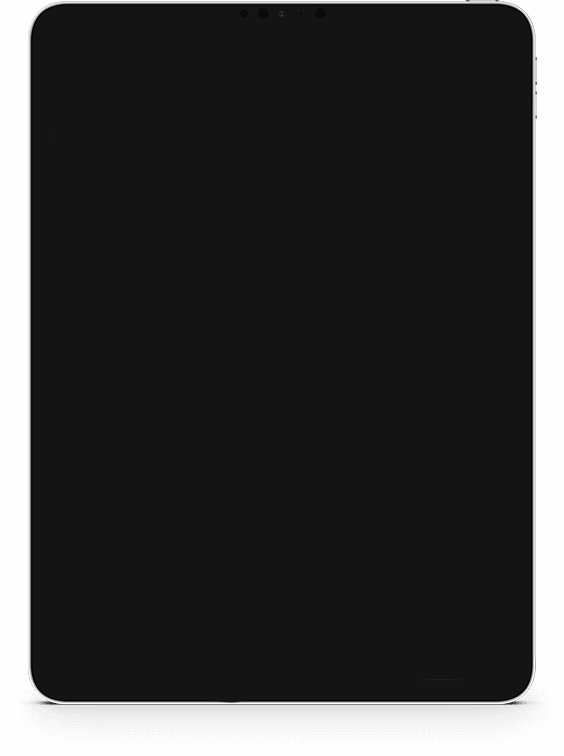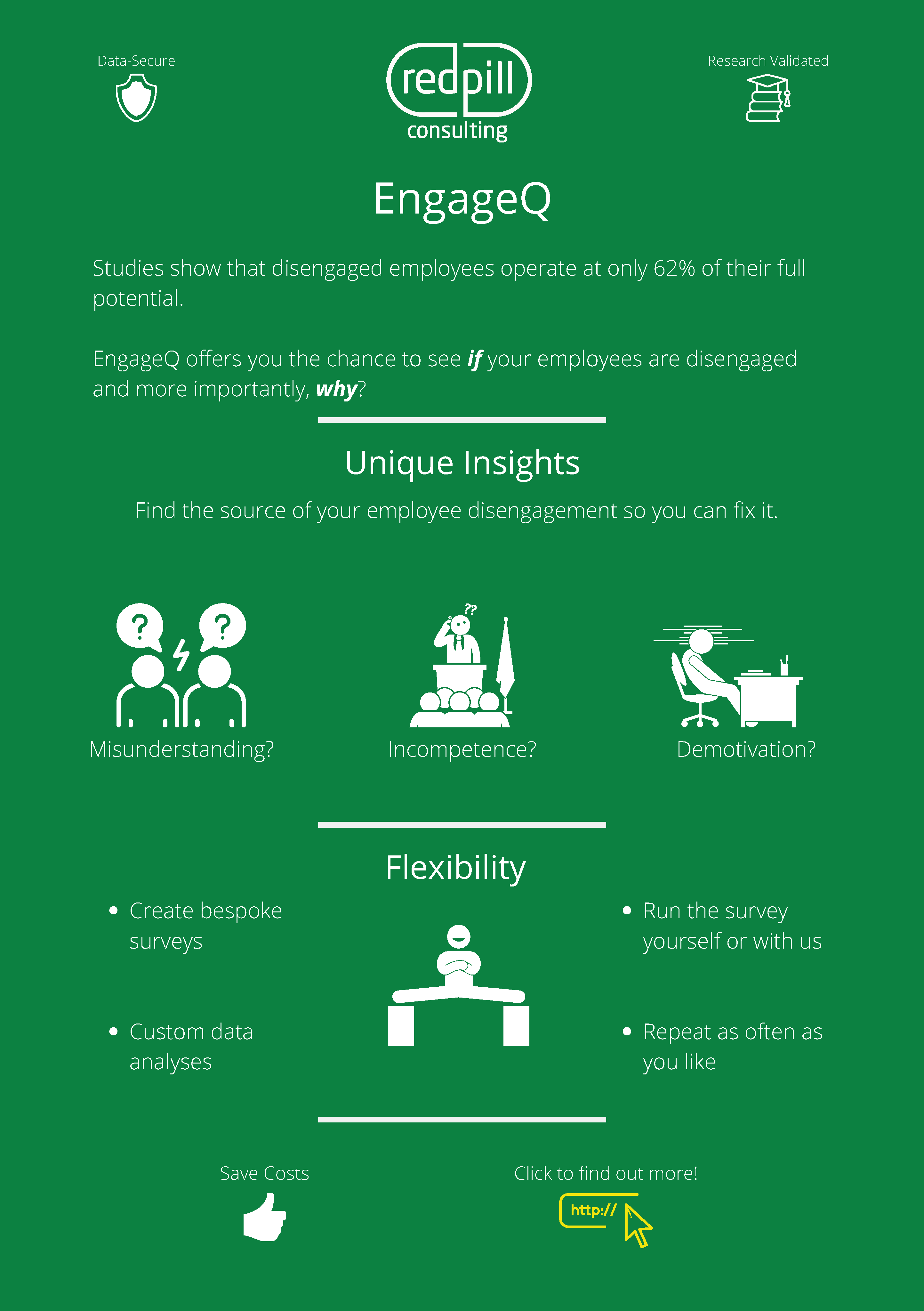 Discover EngageQ
Why focus on employee engagement?
Engaged employees are 38% more productive than disengaged employees ( ETS plc 2016 )
48% of Polish employees declare that they are not engaged in their current role ( AON Hewitt 2017 )
For whom is it useful?
HRDs who wish to run a bespoke employee engagement survey across all or part of their organisation as often as they like
HRDs who need to understand if low engagement is caused by lack of understanding, a lack of competence or a lack of motivation
Leaders who want to engage their employees to drive performance
Managers who want to track the impact of engagement activities
ENGAGEQ
How does it work?
EngageQ participants access an engagement survey on mobile device or laptop and receive instant feedback regarding their personal engagement level. Results are aggregated at team, region, country or any level pre-defined by the administrator. The engagement survey can be run as short 'pulse' surveys, extensive multi-criteria surveys, or a combination of the two.
A better system for a lower price!
Very user friendly and adaptable to any language
Buy a licence for two years and run as many surveys as you like at no additional cost
Pre-loaded, editable questions most often used in common engagement surveys
Access to survey on laptop or mobile device via link or QR code
Use our unique employee 'ready to perform' indicators
Facility to cut data according to function, engagement driver, tenure, role or in any combination
Organisational segment ranking to identify best practice ( and worst )
Web-hosted stand alone tool not requiring any system integration
Enables organisations to design their own specific and relevant surveys
Immediate and continuous access to data, completion rate and results
Download and share results in an easy to read excel format or give managers on-line access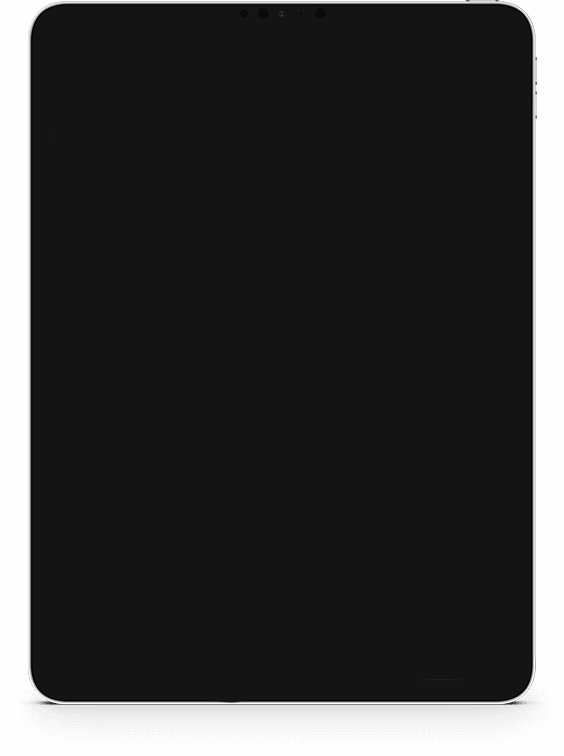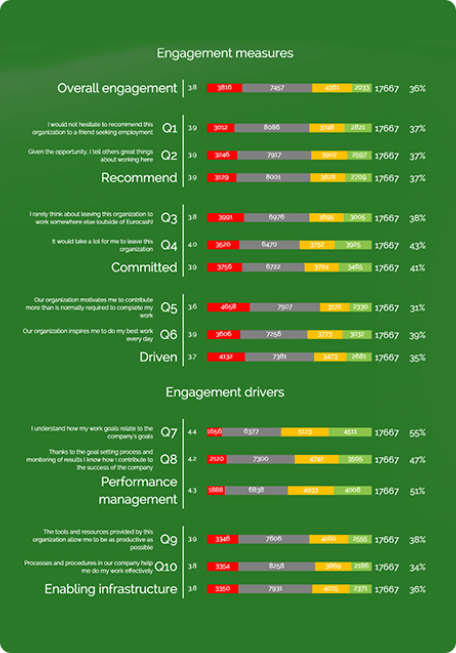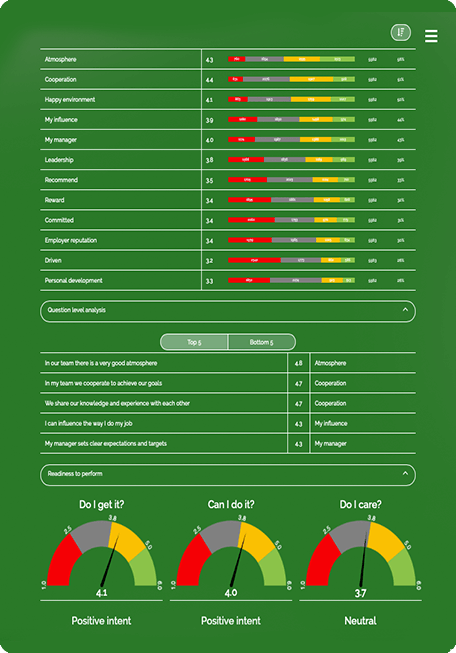 Our web-hosted Culture toolkit provides a flexible framework enabling you to define your required culture and build the employee engagement and competencies your business needs
References
Why clients choose redpill
I started my cooperation as a customer to redpill over 7 years ago. We used the redpill methodology for our Talent Team build up and I also got support in a strategy and culture work for my management team. As a believer in culture and strategy working together, this was the perfect solution for my organization. I have now become a partner with redpill and use the methodology with great success together with Kevin.
As part of several jointly run projects, redpill consulting was a trustworthy partner. All duties were delivered with reliability and on time, and the quality of services provided was always at a very high level. The redpill consultants responded to our requests and questions very quickly, providing complete and professional assistance. Considering all of this, I recommend Redpill consulting as a reliable, credible partner, that always meets expectations.
We are with redpill for the long term! We have benefitted from the wisdom of Kevin and the redpill Team now over a period of 4 years.  Kevin has helped us to define the culture and working style that we need to deliver on our strategy and continue our growth.  It's an illuminating process and I realise now how disoriented we would be without these insights.  The methodology is robust and working with Redpill is definitely a positive and energising experience for the entire Team. 
We had a great series of workshops, all designed and led by Kevin. We clearly moved forward regarding our culture, our legacy, our strategic intent and most importantly, our required actions.
We have been working with redpill consulting on several projects, developing our senior and middle management with great success. They understand how culture enables strategic execution!
The methods used for the workshop provided a very valuable input for the team, enabled us to have an effective discussion of the desired culture and reach an agreement on the changes and steps the team needs to take in the future. Kevin´s facilitation and design of the workshop provided us with clear structure and flexibility at the same time.
Thank you very much for a superb workshop, especially BIG thank you to Kevin! Wow! For me personally it was a huge experience.
I've worked with Kevin for many years now. He has supported Oriflame in various people development projects. He perfectly well understands customer's expectations and thanks to this we always have exactly what we need for our employees. I am happy that we have decided to work with him also on our Talent Program. He proposes and delivers tailor made, exceptionally good and professional workshops, which helped to grow our managers to the next level
At MediaMarkt we have been using CultureFitQ for recruitment purposes for over 1,5 years. The tool is adding value to the recruitment process and thus allows us to build a positive 'experience' in the eyes of our candidates. Many times candidates came back to us with the opinion that participation in the survey was an interesting experience for them, and the results were often surprising for themselves
We assess our cooperation with redpill very positively. We especially appreciate the approach to preparing questions and the openness to our changes and suggestions. The tool used to conduct the study absolutely exceeded our expectations.
Our cooperation during the project was exemplary. Maja presents a high level of professionalism, experience and knowledge in the field of human resource management and business. Her ability to understand the client's needs, responsiveness, empathy, and willingness to share her knowledge and experiences deserve special emphasis. We wholeheartedly recommend cooperation with RedPill Consulting.
Some of the organisations using the Culture toolkit to help drive their change